Eye Exams, Glasses and Contact Lens Fittings, and Medical Eye Care for the whole family.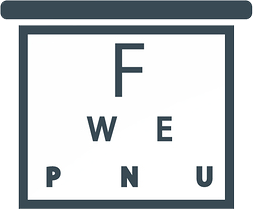 Routine Comprehensive Eye Exams
To evaluate the health of your eyes and determine the prescription for your glasses
This exam is more than just your glasses prescription. We assess the overall health of your eyes as well as check for diseases such as glaucoma, cataracts, and macular degeneration. Standard tests during your exam include:
Visual Acuity
Depth Perception
Refraction
Eye Pressure Test
Optic Nerve and Retina Assessment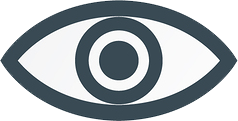 Contact Lens Exams
To determine the power and lens material most suitable for your eyes
Contact lenses are available for many different types of prescriptions including astigmatism and multifocal lenses. This exam will assess your ability to safely wear contact lenses. Whether you are new to contacts or have been wearing them for years, a contact lens exam is required to place an order. We offer:
Daily, Two-Week, and Monthly Lenses
Color or Enhancing Lenses
Multifocal Lenses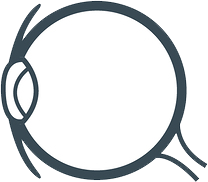 Medical Eye Exams
When your eyes are less than healthy
These exams are for the treatment and management of eye diseases such as allergies, dry eyes, and infections. Medical eye exams also screen for eye diseases if you have certain systemic conditions. Systemic conditions that may require a medical eye exam are:
Diabetes
High blood pressure
Thyroid conditions
Use of some medications such as Plaquenil
Pediatric Eye Care
Eye exams and vision care for your children
The American Optometric Association recommends a child's first eye exam at 6 months of age. Unless otherwise recommended, their next exam should be scheduled at 3 years of age and again before first grade. A vision screening at school or the pediatrician's office is not the same as a comprehensive eye exam. Even if your child passes a vision screening, a comprehensive eye exam is important to test the complete visual system.
Dr. Bodker and the staff of Blink Eyecare is trained and equipped to handle patients of any age. A pediatric eye exam may look significantly different from an adult eye exam. Dr. Bodker will assess eye health, alignment and if a prescription is necessary without asking, "Which is clearer, 1 or 2?"
Many children do not complain about their vision. It is important to bring asymptomatic children in for eye exams (at 6 months, 3 years, and before first grade), but also watch for signs of vision problems at home and school that may indicate an exam is needed sooner.
Signs that may indicate your child is having vision problems:.
Sitting too close to the TV
Holding a book or tablet too close
Squinting
Rubbing eyes or excessive blinking
Head tilt
Eye turn
Light sensitive
Short attention span during near tasks
Poor hand eye coordination
Avoiding near tasks (reading, coloring, hand held video games)

InfantSEE
No-cost early detection of eye and vision problems in infants
Dr. Bodker is a participating optometrist of InfantSEE®, a no-cost public health program that provides professional eye care for infants. She will provide a one-time, comprehensive eye assessment to infants in their first year of life. This offers early detection of potential eye and vision problems at no cost, regardless of income, and complements the well-baby vision screenings.
Dr. Bodker wants to ensure healthy vision of our community's infants. Visual development is most dramatic between 6 and 12 months of age. Early detection can prevent and help reduce the threat of serious vision impairments. Although infants cannot respond verbally, the first year of life is an ideal time to conduct the first extensive eye assessment. It is a critical time for eye and vision development. Generally at this age, children do not fear doctor visits and often find their first eye exam enjoyable. The staff of Blink Eyecare is trained and equipped to handle patients of any age.
For more information see:
Why Should I Take My Baby to an InfantSEE Provider?
Your Baby's Developing Eyes